The family of de Lambert, the coat of arms of which are described as follows 'Scutcheon in gules and silver, crossed with greatly-indented line of partition of three points and two half points', can be traced back to the year 1287 in the person of Guillaume Lambert.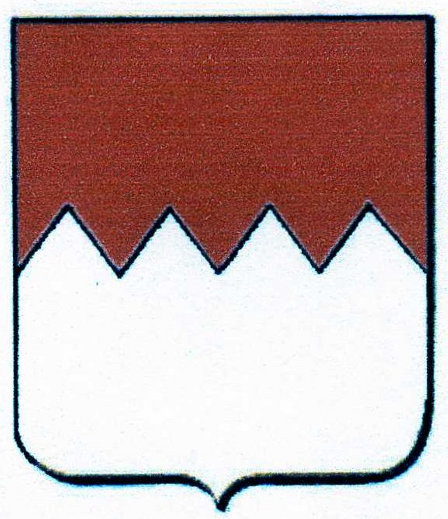 Fig. 1-1
Coat of arms of the Family de Lambert
Originally of Poitou, former province in the West of France, and the county of Angoulême, the de Lambert family not only produces landowners, but especially military commanders and civic leaders of high esteem. Several marquises de Saint-Bris and several marquises de Lambert receive flattering marks of royal gratitude.